Product
Because we know from experience that's the best balance you need to really make things happen.
CAGE
TRAY U
TRAY C
LADDER TYPE W
LADDER TYPE U
COVER
About Us
We proudly are an independent agency.
VISION & MISION
VISION
"Be the leading provider of cable trays.".
MISION
"The leading cable provider partner for mechanical electrical contractors"
When running its business, the company will always provide great service for consumers, obey the rules, and uphold the business ethics that apply.
Fresh & Clean Design
You want to reach your clients. No need for confusing and hard-to-use functionality to get in the way.
Easily Customisation
We create designs that can easily be tailored to your needs.
Fully Responsive
Our products include bolted framing, strut systems and fittings, cable tray, cable management, comm/data equipment, cabinets, enclosures and metering devices, as well as pipe hangers and mechanical supports.
lines are manufactured in modern facilities
Our product lines are manufactured in modern facilities throughout the United States, United Kingdom, and the Kingdom of Saudi Arabia, and are used in a variety of applications in the commercial, industrial, utility and OEM markets.
VALUES
 the company has always provided an opportunity to employees to always learn and be open to criticism and input.

Employees of the company are required to always be ready at any moment, to face of the competition and changes that occur in the business world.

The Company will continuously innovate, to anticipate changes that occur in the business world.
HISTORY of THE COMPANY
Titian Makmur Sentosa (PT.) was established in Tangerang on January 16, 2008 (now South Tangerang), by deed of notary public R.A.CH.,SH. Saraswati Widi Hastutu, M.Kn No.1 and endorsed by the Minister of Justice of the Republic of Indonesia stipulated on May 29, 2008 No. AHU-28694.01.01., in 2008.
As manufacturer and supplier of Cable Trays, PT. Titian Makmur Sentosa has always been committed to providing good service and producing high-quality products at competitive rates, as the company is backed by resources that are competent with the knowledge and experience required, as well as supported by quality control. During PT. Titian Makmur Sentosa's early years, its office was located at Plaza Sing Asri No.5 WR Supratman Street Kp. Utan Ciputat South Tangerang, with a factory on Menjangan Street No. 68 Pondok Ranji, East Ciputat. On 11 February 2013, the company relocated its headquarters to the Shophouse Urbana Place no. A9 Merpati Raya Street, Sawah Baru Ciputat.
Our TEAM
ENGINERING
Engineering in elementary; it supports educators and children with curricula and professional development that develop engineering literacy.
OPERATOR
Machine operators, also knows as machinists or tool and die makers, work with heavy machinery from setup to operation.
MARKETING
Marketing is about identifying and understanding your customer and giving them what they want. It's not just about advertising and promoting your business.
FINANCE
"Finance is a broad term that describes two related activities: the study of how money is managed and the actual process of acquiring needed funds.
DATA ADMINISTRATION
NOTARIS NOTE : No.1 16 January 2008
TDP : No.30.03.1.52.08260
NPWP : 02.755.852.7-411.000
Type of Companies : Private Companies (Limited)
Buiness Highlights : Cable Management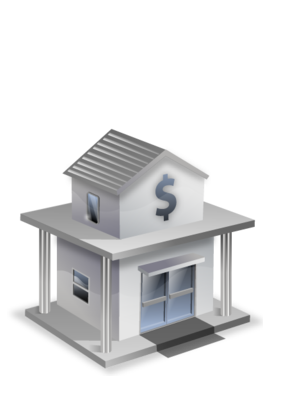 ACCOUNT NUMBER
128-000-5290611
BANK MANDIRI
BTR BRANCH
60-90-18-8010
BANK BCA
GPC BRANCH
Projects
What we re proud of
Contact Us
if you want, you can
CONTACT US
to have more information about our
services and products, or just to say hi!
PT. TITIAN MAKMUR SENTOSA,
Merpati Raya Street
Ruko Urbana Place No. A9
Bintaro - South Tangerang 15413

Tel.:

021 2931 8225
021 2931 8226

Fax:

021 2931 8227